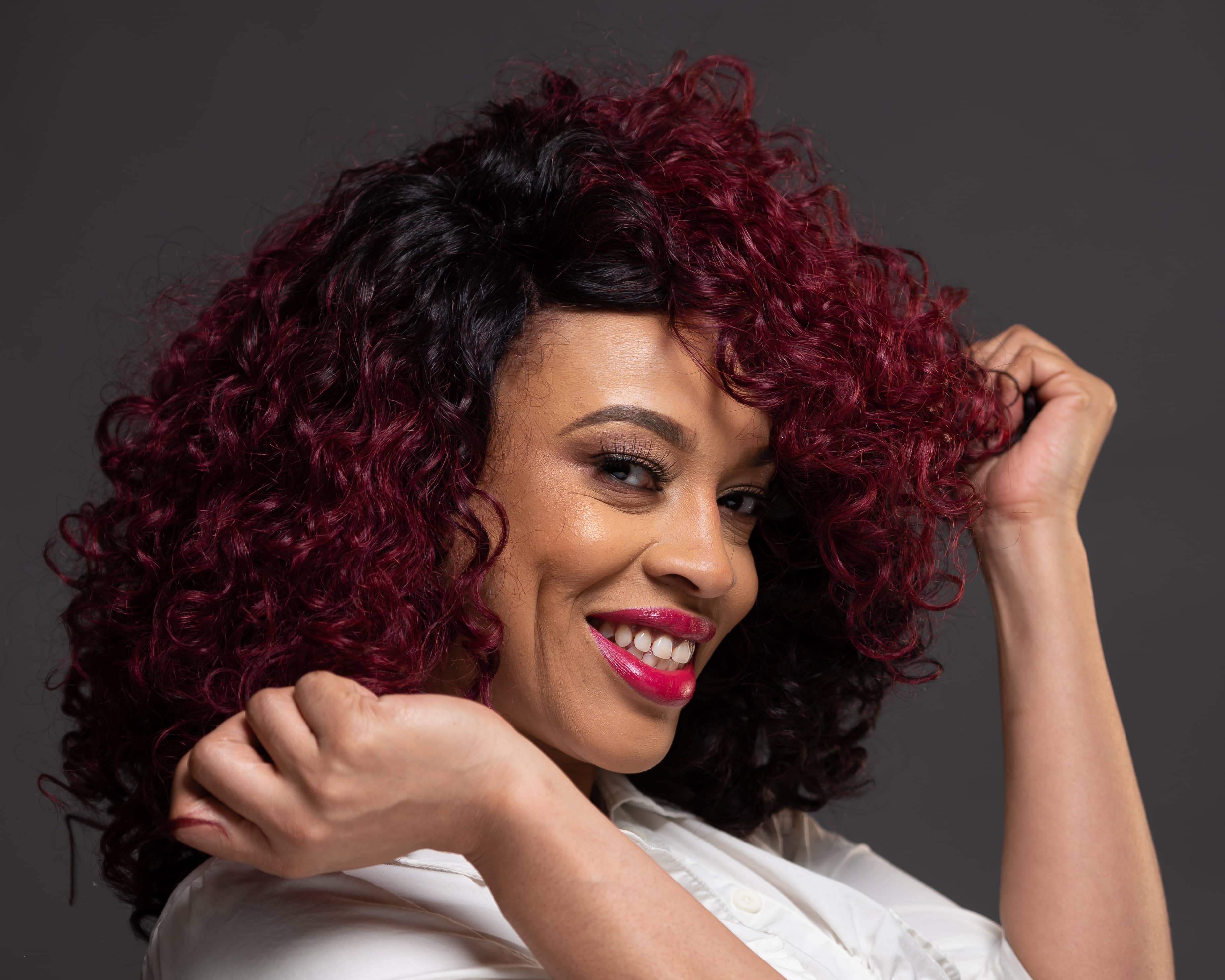 Lady Red aka The Queen of Krunk Karaoke, Hostess, MC, Artist, Actress, DJ, KJ, Radio Personality, Entrepreuneur. Lady Red the host of the hottest Karaoke shows around town. Don't you dare just call it Karaoke it's called "Krunk Karaoke." Krunk just means the mixing of music & karaoke making it a party. Lady Red invented this style of KJ-ing back in 2000 now it is the norm for most Karaoke Jocks. The motto of Krunk Karaoke is "Sip & Sing & Party In Between".
Lady Red has hosted club events, fundraisers, festivals, corporate events as well as concerts throughout the U.S. ranging from venues seating one hundred to thousands with big name celebrity artists such as hosting Jennifer Hudsons private NYE party, Teddy Riley, Morris Day, KeKe Wyatt, Blackstreet, Guy, 112, Jagged Edge, Bone Thugs N Harmony, Sheila E, Faith Evans, Juvenile, Ice Cube, Johnny Gill, Uncle Luke to name a few.  She is no stranger to the mic or entertaining crowds whether young or old. As far as parties are concerned, Lady Red has been rocking parties throughout Chicago since 2000 whether it be DJ-ing, KJ-ing or Hosting or doing all 3 at the same time fun is guaranteed. Her major crowd participation & over the top comical style of entertaining is why she has been around and respected for over a decade. She has a proven track record of keeping the crowd entertained for hours while hosting. Lady Red doesn't limit herself to just her home state.  She has taken her show on the road warming crowds over from hosting family reunions in Atlanta to hosting a krunk karaoke party on the Amtrak train from Chicago to St. Louis to Corporate functions, to Big name concert venues.  She also just recently starred in John L Ruffins debut stage play "Bag Lady" playing the charater "Patrice" put on January 25-27 at Theater 47. Lady Red was recently honored by The 300 Black Women of Chicago Organization. She is also this years host of Solfest Cancun October 2019.
On Feb 22 2017 She got the opportunity she had been waiting for, becoming Soul 106.3 new Saturday night on air host playing the most requested throwback hip-hop show on the radio "The Basement". Less than six months on air she got the opportunity & privilege to work with the very 1st person to introduce her to radio 2006, her mentor Mike Love; and now she is his co-host of the Hottest Morning Show in Chicago "The Morning Mixtape with Mike Love".   The catchy catch phrase before her weather report has become a household phrase "HEEEEEY CHICAGO, HEEEEY MIKE". On January 25, 2019 no longer guest hosting she also became the new permanent midday host of "The Midday Mood" show taking over the 10am -2pm slot. The only female in Chicago on air with two shows back to back. You can catch her out and about hosting, djing and on air 5 days a week monday thru friday back to back.   Follow on Facebook Instagram Twitter @ladyred730 
Lady Red initially wanted to become an accountant.  She attended Illinois State University to pursue that dream, working several years in the corporate world before quitting her job and pursuing her first love the love of music and the rest is unfolding before your eyes.
"I just want to entertain and keep people smiling, laughter is the best medicine if I can take people minds off there problems and make them feel good if only for one moment it makes me feel good" – Lady Red
To Book: Karaoke: krunkkaraoke@gmail.com Hosting: ladyred730@gmail.com
Click on the Links Below to see what's going on in my world. Thanks enjoy!
Sponsors: Chicago 300 Black Women, Napelton Nissan, Country Club Hills Theater, Mielle Organics, Solfest Cancun, Music Getaways, Bearsnation