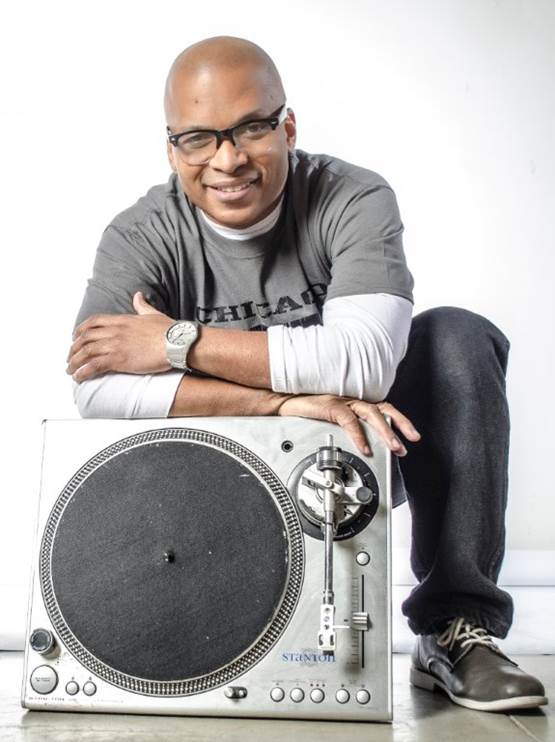 DJ Lil John 
3-7pm Monday – Friday
DJ LIL' JOHN is without question one of Chicago's most well-known DJs. From his humble beginnings on Chicago's college radio station WKKC in the 1980's, to an 11-year DJ residence at the mega club RED DOG in the 1990's, to the 5pm mix-show slot on WGCI in the 2000's, millions of people have heard his "hands do the talking".
DJ Lil' John's passion has always been with the mix-show, where he enjoys blending the current hit songs with new potential hits. From 1985 to 2001, he created his own "syndication" system, mailing his mini-mixes (on cassette tapes!) to several radio stations across the Midwest: Tulsa, Cleveland, South Bend, Milwaukee, St. Louis, Phoenix, just to name a few. Simultaneously, he did the same in Chicago, enjoying guest appearances on WHPK, WCRX, WJPC, WLUW, B-96, and eventually WGCI in 1991. He had no idea that, in May 2001, the latter station would become "home" for almost 8 years!!
Today, DJ Lil' John is still in the mix-show biz, heard Monday thru Saturday at 12pm and 5pm on WSRB 106.3fm. But this time around, he's added "radio personality" to his repretoire, securing the 6pm-10pm time-slot Monday thru Friday. He's also the host on the specialty show "CLUB 106-3" (with Mike Dunn), mixing the very best in House music every Friday night from 7pm-1am!
Aside from radio, DJ Lil' John specializes in corporate & holiday events, weddings, and concert hosting. Recent clients include BET, Scion, Apple, Nike, and Bo Jackson events. He is also available for travel both nationally & internationally. For bookings or other inquiries, contact him at (312) 451-4804, djliljohn@me.com, social media @djliljohnusa, or online at www.djliljohn.com.