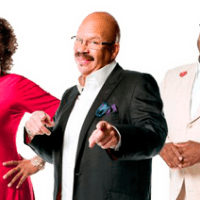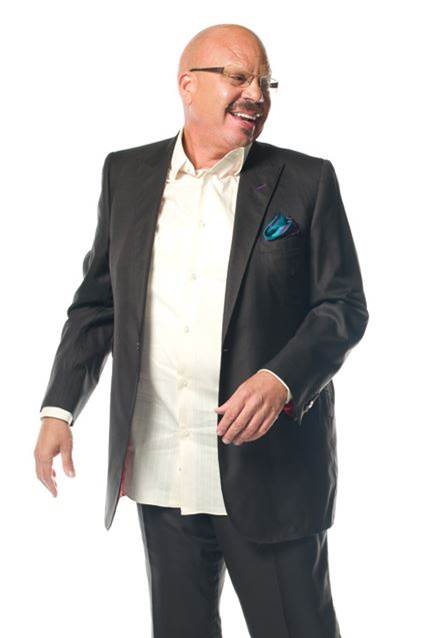 Monday – Friday
5a – 9a
Website: www.blackamericaweb.com

Tom Joyner is one of the most influential, inspirational, and dynamic media personalities in the country today.
A native of Tuskegee, Alabama, Joyner is so much more than a radio personality: He's an entrepreneur, an entertainer and a philanthropist. He is founder of REACH Media Inc., the Tom Joyner Foundation, BlackAmericaWeb.com, and host of the leading nationally syndicated morning radio show, Tom Joyner Morning Show.
Joyner, known as 'The Hardest Working Man in Radio', has distinguished himself as one of the most recognized and revered media personalities in the country. He has won virtually every top radio award including the prestigious "Marconi Award" and the nation's leading network/syndicated personality in the country and is also a 1999 Radio Hall of Fame inductee. The International Radio and Television Society (IRTS) chose him for one of their highest honors, acknowledging his work with black colleges, and Broadcasting & Cable Magazine inducted him into its Hall of Fame. Joyner continues to receive accolades from his peers receiving the Urban Radio Legends Award at the I Rock The Mic Radio Conference this past winter.
Joyner has become a motivating and organizing force for the country. Throughout the year, his top-rated syndicated radio morning show features a who's who in celebrities, political figures, newsmakers and comedians.
He has led voter registration and get-out-the-vote drives, major fundraising initiatives to help families and students affected by Hurricane Katrina. He and members of his crew also have prompted major companies to stop discriminating against African Americans and Hispanics in advertising and are in the trenches in raising health awareness among African Americans with its annual 'Take a Loved One to the Doctor Day'. His on-going community efforts prompted the National Education Association to present Joyner its top award and this coming spring he will receive the highest honor from the American Heart Association/American Stroke Association. But Joyner doesn't stop there.
His Tom Joyner Foundation, a charitable 501c3 non-profit organization, was started in 1998 for the sake of African American students in need at Historically Black Colleges and Universities across the nation. The foundation has raised more than $55 million to date for this single cause.
The four-time Billboard magazine award winner's created BlackAmericaWeb.com in June 2001 to encourage interaction between African Americans and as an easy-to-use, comprehensive source of information on the African-American experience. The site's main purpose is to mobilize the African- American community by 'super serving' his audience with timely and relevant information and producing a wide variety of entertaining events.
A graduate of Tuskegee (Institute) University, Joyner began his broadcasting career in Montgomery, Alabama, at WRMA-AM immediately after graduation. With a bachelor's of science in sociology in hand, he ventured into several other markets, including WLOK-AM in Memphis; KWK-AM in St. Louis; KKDAFM in Dallas; and four different stations in Chicago.
In the mid-1980's Joyner made his claim to fame when he accepted simultaneous positions as "morning drive man' at Dallas' KKDA and "afternoon drive man" at Chicago's WGCI. Flying everyday between the two cities to work eventually earned him national recognition, the name "Fly Jock," seven million frequent flyer miles, syndication and undoubtedly the largest audience of any urban radio program. He's also the author of "I'm Just a DJ But … It All Makes Sense to Me" (Warner Books), an entertaining memoir who shares insightful stories, wry humor and his unique brand of advice on work ethics, being successful, the advertising community and black colleges.
Joyner's success as a radio personality and philanthropist continues to earn him several awards and honors. He many honors include four Billboard magazine's Best Urban Contemporary Air Personality awards and Impact magazine's Joe Loris Award for Excellence in Broadcasting. Joyner has received the Hubert Humphrey Award from the Leadership Conference on Civil Rights and the prestigious "Good Samaritan" Award from the National Association of Broadcasters Education Foundation. He has won an Essence Award and was named Impact's Best DJ of the Year so many times that this honor has been renamed the Tom Joyner Award. Other past notable honors include the Congressional Black Caucus' Mickey Leland Humanitarian Award, 100 Black Men's Man of the Year award, the NAACP's President's Award, and the Harold Washington Award for his tireless efforts in the Census 2002 campaign. Most recently Joyner was honored at the 2008 Trumpet Awards and was inducted into the Civil Rights Hall of Fame for the community.
This national pacesetter resides in Dallas with his wife, fitness guru Donna Richardson Joyner. Joyner has two sons, Thomas Jr., who is the chief executive officer of the Tom Joyner Foundation, and Oscar, who is the president and chief operating officer of REACH Media, Inc.