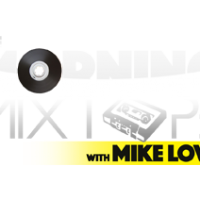 The Morning Mixtape with Mike Love

Originally from Milwaukee, Wisconsin and now residing in Chicago, Illinois Mike Love stormed into the world of Hip-Hop the old fashioned way, by blazing the streets with hot-mixes and perfect-breaks as a party DJ. Quickly known in Milwaukee area clubs as a great DJ, Mike, then known as "Fresh G" was invited to share his talent on radio, enjoying stints as a mixshow DJ & On-Air personality on WNOV, WLUM and WKKV from 1988-1996. Known for his tireless work ethic, he hosted a daily show in Milwaukee and in 1994 started weekends at Chicago's WGCI as a DJ. He quickly developed a fan-base in the Windy City, earning a permanent spot on the WGCI roster. As host of the top rated night show, Bad Boy Radio. "Fresh G" transformed his on-air persona into one of super-swag, becoming the ever-popular Mike Love. After more than ten years with WGCI and four years gracing the airwaves weekends on WKKV V100.7 Milwaukee, Mike has returned to the airwaves of Chicago to host afternoon drive 2-6pm on 106.3.

Paul Bryant, Athletic Director for Grambling State University calls in to tell Mike Love about the 20th Anniversary of the Chicago Football Classic. CLICK HERE to purchase tickets!