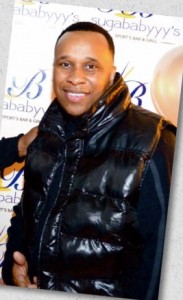 Boolumaster
Monday-Friday: 11:50am- 12:10pm
Saturday: 12pm-12:20pm
2013 has turned into a productive year thus far. Boolu Master released his debut single Billy Jackin Nights on the new Decks Group label. The single peaked at #5 on the most downloads on Traxsource.com House Chart. The label has also released some of his remixes, reworks & re-edits of classics on junodownload.com that have become "must haves" with the Dj's and music collectors around the world. Boolumaster's innovative mixes establish him as an accomplished, unparalleled Dj for the 30 & older lover of good music. With over 10 years of award winning radio experience, a massive subscribed pod cast and a prominent website, attracting thousands of visitors daily, this entertainment guru has a gift for captivating large audiences. Check Boolumaster out daily on 106.3 Chicago 12 noon & 6pm CST!