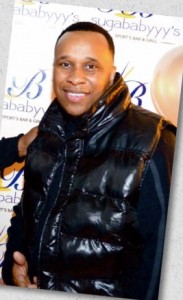 Boolumaster
Monday-Saturday: 11:50am & 4:50pm
Unparalleled, unrivaled, and deemed the best mixer in the land, Boolumaster sets the bar for the art of Dj mixing. With over 10 years of award winning radio experience, Booulmaster's innovative mixes have made him a favorite among the Adult Contemporary audience and established him as a household name. Besides Dj mixing, Boolu produces, arranges, mixes and masters projects for his dance label, The Decks Group. He also records studio artists and radio station clients. His mobile service team provides professional Dj entertainment, equipped with superb sound and lighting for an array of events. Listen to Boolumaster Mondays thru Saturdays at 11:50am and 4:50pm CST.
For Booking, Production, and Mix/Mastering, contact Boolumaster at:info@boolumaster.com, or hit up the master at www.boolumaster.com.