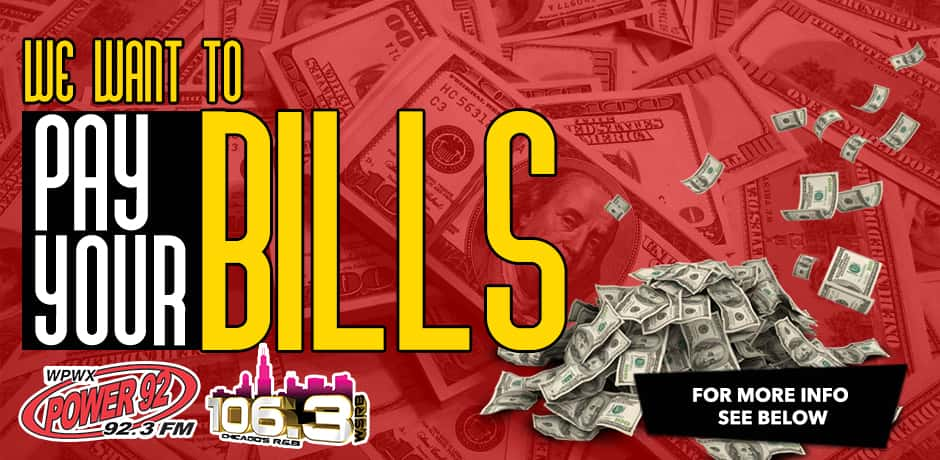 SOUL 106.3…IS GOING TO HELP YOU TO  HELP YOU PAY SOME BILLS
SUBMIT "A COPY" OF YOUR BILL NOW ! THEN TUNE IN THURSDAYS IN THE 11AM & 4PM HOURS AND LISTEN FOR YOUR NAME TO BE CALLED! CALL US BACK WITHIN 20 MINUTES AT 773-928-9230 AND SOUL 106.3 WILL PAY YOUR BILL UP TO FIVE HUNDRED DOLLARS! MUST BE 18 & OVER!
FOR ADDITIONAL WAYS TO ENTER AND OFFICIAL RULES.NO PURCHASE NECESSARY.
  (THIS A LOCAL CONTEST NOT NATIONAL CONTEST LIKE THE OTHER STATIONS, SO EASIER CHANCES TO WIN!)