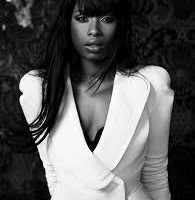 BLACK HISTORY
1947 1st Black baseball player in the major leagues, Jackie Robinson, named National League Rookie of the year
1952 Floyd Patterson 1st to hold the world heavyweight championship twice.
1958 US Supreme Court orders the all-white Central High School in Little Rock, Arkansas to integrate
1974 Eugene A. Marino, SSJ, assigned to Washington, D.C. 1st African American auxiliary bishop in the U.S.
1986 The National Council of Negro Women sponsors 1st Black Family Reunion at the National Mall in Washington.
1992 Dr. Mae Jemison  1st African-American woman in space  launched from the Kennedy Center joining Spacelab J,U.S.-Japanese collaborative mission.
TODAY YOU SHARE A BIRTHDAY WITH:
2 Chainz, Jennifer Hudson, Bizzy Bone, Barry White, Paul Walker, Yao Ming, Jesse Owens, Louis CK,