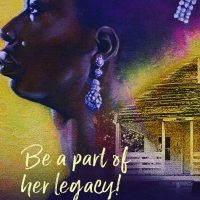 Nina Simone's childhood home in Tryon, North Carolina was named a national treasure by the National Trust of Historic Preservation last year in June. This month, July 1 the organization launched a crowdfunding campaign to help restore and maintain the well-known civil rights activist and singer. John Legend, Talib Kweli, Issa Rae, and Mahershala Ali are among the artists and actors who have pledge support to raise funds to help restore the home.
The old house below helped inspire some of Nina Simone's most powerful work such as "Four Women" and "Mississippi Goddamn."
The public can now begin making donations to the National Trust crowdfunding campaign through IndiGoGo as well as by buying newly-designed Simone merchandise.
By: Stephanie Nicole