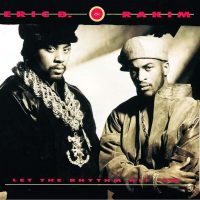 BLACK HISTORY
1863 War Department established Bureau of Colored Troops and launched aggressive campaign for recruitment of Black soldiers.
1966 Bill Cosby 1st African American to receive an Emmy for best actor in a dramatic series, for his role in I Spy
1948 Harlem Renaissance poet and author, author of the 1st best seller written by an African American, Claude McKay, dies
1959 Benjamin O. Davis, Jr. 1st African American general in the U.S. Air Force. His father was the 1st African American general in the U.S. Army
2018 Stacey Abrams 1st black woman to be nominated as US state governor – for Georgia
TODAY'S NATIONAL CALENDAR
National Craft Distillery Day *
National Buy a Musical Instrument Day
Emergency Medical Services for Children Day – Wednesday of Emergency Medical Service Week
TODAY YOU SHARE A BIRTHDAY WITH:
Johnny Gill (1966),
Vivian Green (1979), Donell Jones (1973), Shirley Murdock (1957),
Sun Ra (1914),
Avery Sunshine (1975), MC Eiht, Naomi Campbell, Ted Kaczynski, Randy Brown,
EVENTS
1802 Martha Washington, 1st US First Lady (1789-97), dies at 70
1849 Abraham Lincoln receives a patent (only US President to do so) for a device to lift a boat over shoals and obstructions
1938 Dodgers announce contracts to install lights at Ebbets Field
1956 "Bob Hope Show" last airs on NBC-TV
1959 Benjamin O Davis Jr 1st black major general in US Air Force
1961 Top Of The Needle Seattle – 1st revolving restaurant opens
1965 "Super-cali-fragil-istic-expi-ali-docious" hits #66
1967 Langston Hughes, American poet (Weary Blues) and playwright (Mulatto), dies at 65
1973 President Nixon confesses his role in Watergate cover-up
1986 Cher calls David Letterman an asshole on Late Night on NBC
1990 Andre Dawson receives a record 5 intentional walks in a game
1990 Deion Sanders becomes involved in a dispute with Chicago White Sox catcher Carlton Fisk, one of the most infamous incidents of Sanders' baseball career
1990 Eric B & Rakim released their 3rd album "Let The Rhythm Hit Em"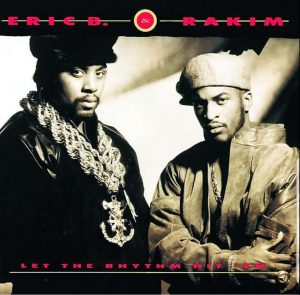 1992 Johnny Carson's final appearance as host of "The Tonight Show"
1995 Laverne & Shirley 20th anniversary reunion special, televised
1997 Kelly Flinn, US Air Force's 1st female bomber pilot certified for combat, accepts a general discharge in order to avoid a court martial
1998 Lewinsky scandal: a federal judge rules that United States Secret Service agents can be compelled to testify before a grand jury concerning the scandal, involving President Bill Clinton
2001 Jane Fonda divorces CNN founder Ted Turner due to irretrievably broken marriage 10 years after getting married
2002 The remains of missing Chandra Levy are found in Rock Creek Park, Washington, D.C.
2003 Actor and comedian Kevin Hart weds Torrei Hart
2011 Keyshia Cole weds NBA Cleveland Cavaliers Daniel Gibson in Cleveland, Ohio
2012 Wesley Brown, 1st African American US Naval Academy graduate, dies at 85
2015 Ireland 1st country in the world to legalize same-sex marriage by popular vote
2015 Netflix announce that Mary-Kate Olsen and Ashley Olsen will not appear on "Full House" revival