BLACK HISTORY ON THIS DAY
1865 JS Rock, 1st African American lawyer to be  admitted to bar & practice in US Supreme Court
1810 American Insurance Co of Philadelphia – 1st insurance company managed by African Americans
1871 Jefferson Long of Georgia -1st African American to make an official speech in US House of Representatives (opposing leniency to former Confederates)
1957 1st black pilot on a US scheduled passenger airline (Perry H Young Jr.) 
1960 4 students known as the A&T four or Greensboro 4 stage civil rights sit-in, at Woolworth's in Greensboro, North Carolina
1978 Harriet Tubman 1st African American woman to be honored on a US postage stamp
TODAY YOU SHARE A BIRTHDAY WITH:
Big Boi from Outkast 43, Rick James (1948-2004) , Harry Styles 25, Ronda Rousey 32, Lauren Conrad 33, Langston Hughes (1902-1967), Pauly Shore 51, Clark Gable (1901-1960), Sherman Hemsley (1938-2012), Lisa Marie Presley 
TODAY'S NATIONAL CALENDAR
National Freedom Day (Freedom From Slavery)
National Wear Red Day – First Friday in February
Bubble Gum Day – First Friday in February
EVENTS
1790 US Supreme Court convenes for 1st time (NYC)
1810 American Insurance Co of Philadelphia – 1st insurance company managed by African Americans
1862 "Battle Hymn of Republic"– published by Julia Howe
1865 13th amendment approved (National Freedom Day)
1865 JS Rock, 1st African American lawyer to be  admitted to bar & practice in US Supreme Court,
1867 Bricklayers start working 8-hour days
1871 Jefferson Long of Georgia -1st African American to make an official speech in US House of Representatives (opposing leniency to former Confederates)
1906 Leavenworth, Kansas 1st federal penitentiary building completed
1920 1st commercial armored car introduced (St Paul, Minnesota)
1949 RCA released 1st single record ever (45 rpm)
1954 1st TV soap opera "Secret Storm" premieres
1957 1st black pilot on a US scheduled passenger airline (Perry H Young Jr.) 
1958 "Volare" ("Nel blu dipinto di blu") single released by Domenico Modugno (Grammy Award Record of the Year, Song of the Year 1958)
1959 Swiss men vote against voting rights for women
1960 4 students known as the A&T four or Greensboro 4 stage civil rights sit-in, at Woolworth's in Greensboro, North Carolina
1964 Indiana Governor Mathew Walsh tried to ban the song "Louie Louie" for obscenity
1965 Martin Luther King Jr. & 700 demonstrators arrested in Selma Ala
1972  (HP-35) 1st scientific hand-held calculator introduced ($395)
1973 Outfielder Monte Irvin is elected to the Baseball Hall of Fame by the Special Committee on the Negro Leagues; fourth inductee through the committee
1978 Harriet Tubman 1st African American woman to be honored on a US postage stamp
1978 Director Roman Polanski pleads guilty to charges of engaging in sex with a 13-year-old girl then skips bail & fled to France
1980 "Call Me" single released by Blondie Billboard Song of the Year 1980
1981 Duke Ellington's "Sophisticated Ladies,"musical premieres in NYC
1982 "Late Night With David Letterman" debuts on NBC-TV, Bill Murray 1st guest
1986 Diana Ross marries Norwegian businessman Arne Naess in Switzerland
1991 American writer John Grisham published his 2nd novel "The Firm" (bestselling novel of the year)
1992 Barry Bonds signs highest single year contract in MLB history, $4.7 million with Pittsburgh Pirates
1994 Jeff Gillooly pleads guilty in attack on American Olympic figure skater Nancy Kerrigan; plea bargain, confesses to racketeering in exchange for testimony implicating ex-wife Tonya Harding
1994 The Fugees released their debut album "Blunted on Reality"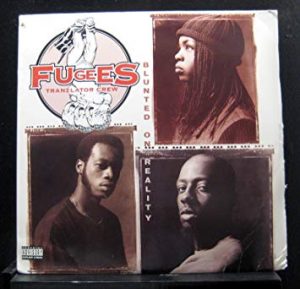 1996 The Communications Decency Act is passed by the U.S. Congress.
1998 Lillian E. Fishburne 1st female African American to be promoted to rear admiral.
2003 Space Shuttle Columbia explodes, killing all 7 astronauts aboard.
2004  Janet Jackson's wardrobe malfunction exposing her breast during the half-time show of Super Bowl XXXVIII, resulting in US broadcasters adopting a stronger FCC censorship guidelines.
2005 Canada introduces the Civil Marriage Act, making Canada the fourth country to sanction same-sex marriage
2009 Jóhanna Sigurðardóttir 1st female Prime Minister of Iceland, becoming 1st openly gay Head of Government
2016 Google's parent company Alphabet, surpasses Apple as the world's most valuable company ($568bn vs $535bn)