Today in R&B we celebrate the life of the late and beautiful Whitney Elizabeth Houston. Whitney Houston is one of the best-selling music artists of all time, with 200 million records sold worldwide. She released seven studio albums and two soundtrack albums, all of which have been certified diamond, multi-platinum, platinum, or gold.  Whitney appeared on many if not all popular music charts starting with her video for "How Will I Know", which influenced several African-American women artists who followed in her footsteps.
She is the only artist to have seven consecutive number one Billboard Hot 100 songs. Her debut album entitled "Whitney Houston" was released in 1985 became the best-selling debut album by a woman in history. Rolling Stone named it the best album of 1986, and one of the 500 Greatest Albums of All Time. Her second studio album, "Whitney"  which was released in 1987, became the first album by a woman to debut at number one on the Billboard 200 albums chart.
Many remember her screen debut as Rachel Marron in film The Bodyguard  where she performed the lead single from the film's original soundtrack, "I Will Always Love You", which received the Grammy Award for Record of the Year and became the best-selling single by a woman in music history. In the year 1994 "I Will Always Love You" received an Grammy Award for Album of the Year which made Houston the first act to sell more than a million copies of an album within a single week period under Nielsen SoundScan system. The album also makes her the top female act in the top 10 list of the best-selling albums of all time, at number four.
On February 11, 2012 the world lost one of the greatest stars of all times. The news of her death coincided with the 2012 Grammy Awards and featured prominently in international media. Though we lost Whitney Houston her legacy forever lives on through her music. Today we celebrate life.
HAPPY BIRTHDAY WHITNEY HOUSTON !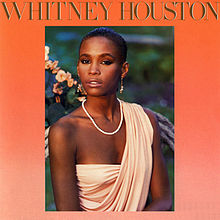 Published By: Portia Cannamore (Intern)