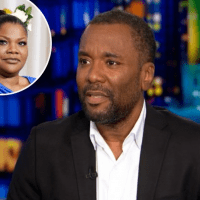 Lee Daniels has had enough of MoNique! Lee Daniels says that it is untrue about the accusations MoNique speaks about deliberately stalling her career.  He goes on to say that she was paid for her role in Precious, but she continues to speak out against Oprah, Tyler and Lee.
Lee said he fought hard for MoNique to get the job in Precious, and that she was paid her money that was in the budget. "She's wrong and out of pocket for speaking out against us" 
Lee Daniels went on to say that he respects MoNique and it breaks his heart that she feels she was blackballed by the three.  Lee Daniels doesn't understand her motive.  Last week MoNique secretly recorded a conversation she had with Tyler Perry and her husband Sydney.  According to Rolling Out who obtained the recordings, you will hear MoNique ask for Madea instead of Perry because she said ever since Perry became successful, he acts different.
Perry did explain that whatever money was owed to the actress that she would receive it.