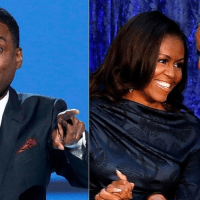 Chris Rock says "I don't want to live in a world where President Obama is worried about his Rotten Tomatoes score. The former Mexican President Vox believes that the Obama's should continue to dedicate themselves to the public arena.
Our politics has turned into a circus arena everyday. It seems like everything the former POTUS has done it has been over turned by our current President Trump. President Trump may run to Netflix and ask for a deal now. Chris Rock wants the Obama's to remain on top and not get involved with what could become another reality show. Clearly our government has turned into a reality show and twitter has been popular because of our current President.
Former President Obama wants to cultivate and curate the talented, inspiring, creative voices who are able to promote greater empathy and understanding between peoples, and help them share their stories with the entire world."
What are your thoughts about the former POTUS Netflix deal?