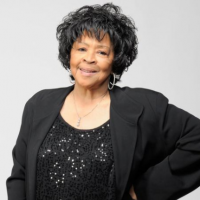 Rest in peace Yvonne Staples…
Yvonne Staples was born in Chicago and passed away at home on South Shore at the age of 80.  Yvonne Staples performed on hits "Respect Yourself" I'll take you there" and Heavy Makes you Happy." The family lived near 89th and Langley, where they used to host an annual Fourth of July barbecue that drew friends and stars including gospel legends Mahalia Jackson and Albertina Walker and Gene "Duke of Earl" Chandler.
Induction to the Rock and Roll Hall of Fame in 1999, received a Grammy Lifetime Achievement Award in 2005.
The Staple Singers made more than 30 albums. Their greatest chart successes were on Stax Records in the early 1970s. And their performance was a highlight of the film "Wattstax," a documentary of a 1972 Los Angeles concert dubbed the "Black Woodstock."
Read more: http://people.com/music/staple-singers-yvonne-staples-dead-colon-cancer/