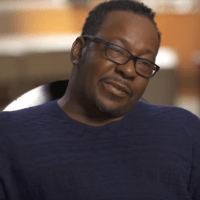 Nick Gordon was arrested on March 10th in Florida on domestic battery charges and Bobby Brown is offering to help Nick's girlfriend. Laura Leal, claimed he hit her face multiple times during their drive home from a bar in Sanford, Florida. It was reported that Laura had a swollen bottom lip.
Bobby Brown wants to help through the Bobbie Kristina Brown Serenity House. Bobby Brown created the organization to bring more awareness that many young women go through and don't have anyone they can reach out to for help. Bobby Brown does believe that Nick Gordon had something to do with his daughters death. In nine months time Nick has been arrested twice.
Below you will see a link for Bobbi Kristina Brown Serenity House website.
Website: https://www.bobbikristinaserenityhouse.org/ 
Read more: https://www.vibe.com/2018/03/bobby-brown-nick-gordon-abuse/