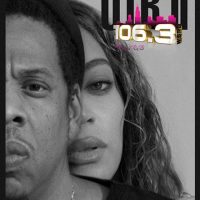 It wouldn't be right if the dynamic duo didn't go on tour again! Beyonce' shared on her instagram this morning about the upcoming tour called "On the Run II" stadium  (OTR II). Beyonce and Jay-Z are not waisting anytime the tour kicks off Wednesday, June 6th in the UK!
The pre-sale comes Wednesday, followed by general public sales on March 19.
Chicago get ready our date is August 10th at Soldier Field, tickets go on sale March 19th!
Read more: http://variety.com/2018/music/news/jay-z-and-beyonce-announce-on-the-run-ii-stadium-tour-dates-1202723972/