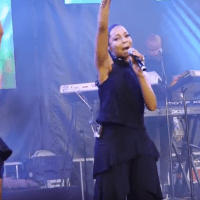 The ladies are back and guess what they have are ready to show the young ladies how to do it! Yes, Rhona, Terry, and Cindy are back! The ladies are looking better than ever! The latest single "Rocket" was released in late January and the album will be released in March. Dawn Robinson will not be returning with the ladies she actually left the group in 1997 right before the 3rd album was released.
Read more: https://www.bet.com/style/beauty/2018/02/09/here-s-what-en-vogue-looks-like-now.html?linkId=47924674
Check out the video!