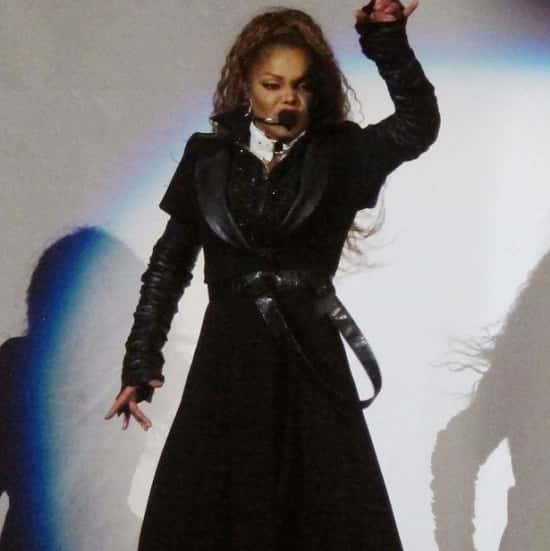 One of R&B and Pop's GOAT, Janet Jackson breaks down crying on stage in Houston after performing her 1997 classic hit, "What About." Jackson's new 56-city North American world tour, "State of the World" kicked off on Thursday, September 7th making Houston her second stop.  While in Houston,  she visited  the shelter for Harvey victims at the George R. Brown Convention Center in downtown Houston. Jackson dedicated her concert to those affected by Hurricane Harvey and donated proceeds from the show to local flood relief charities.
Although this small moment is overshadowing Jackson's high energy and phenomenal concert, it's definitely a moment millions of people can sympathize with. "What About" is a song about a battle with domestic violence. Jackson sings, "What about the times you hit my face?
What about the times you kept on when I said, "No more please." What about those things?"
In the video you see Jackson finished singing the song and gets a warm applause from her audience. Out of nowhere, Jackson breaks down in tears and tries to get out the words, "This is me." Jackson drops her head and tears up some more but regains her composure and finally gets the words, "This is me," out. Check out videos below to see Jackson's performance!
Jan can barely get "This is me" out after #WhatAbout ???? #JanetJackson #houston pic.twitter.com/ujZtEGnpKg

— moonchild ॐ (@mzshannon) September 10, 2017
Published By: Marcus Blueitt (Intern)

Tags: