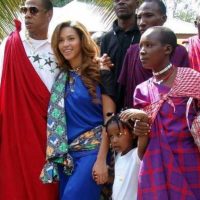 The lack of a clean water supply affects millions of people everyday all over the world. Burundi, the heart of Africa, has a population with almost half of the residents have no access to clean water.

With the help of UNICEF, the BeyGood Foundation is planning to improve the water conditions, sanitation and basic hygiene practices in Burundi and other hard to reach parts of the hidden East African community.

It was announced Friday morning at the 2017 ESSENCE Festival that the first phase of the partnership will include new wells equipped with hand pumps, hygiene education and improvement in schools in four priority regions. In these areas the children are most affected which leads them to being  malnourished.

Beyonce stated, "Access to water is a fundamental right, when you give children clean and safe water you don't just give them life, you give them health, an education, and a brighter future. I am committed to helping drive lasting solutions to the water crisis in Burundi."

You can head over to www.unicefusa.org. for more information.