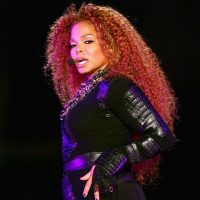 Janet Jackson is up to something and we're itching to know what.
The enigmatic singer's website features a countdown clock with just hours to go until she makes a big announcement.
The clock appeared on Jackson's site sometime on Friday with fans trying to figure out what it could mean. Is there new music on the way? Is Janet going on tour? The suspense has fans on the edge of their seats.
What is Janet Jackson up to? Will new music be released or a new tour?
The fans what to know!!!
Courtesy of Essence.com