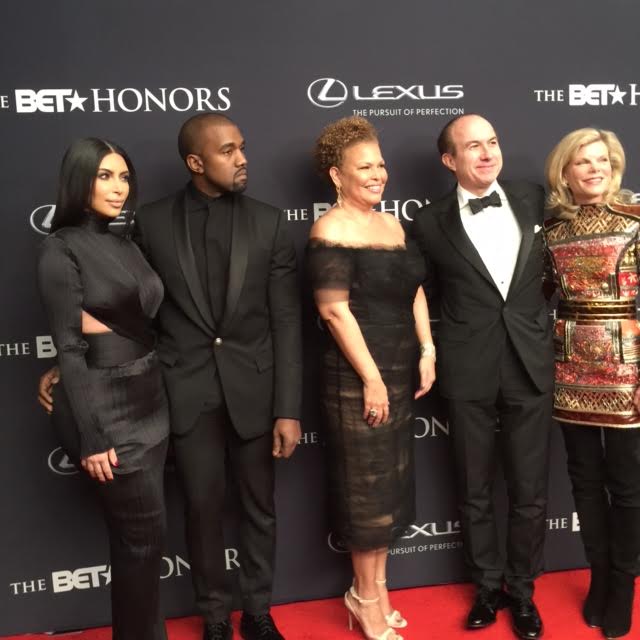 (Photos By: Dana Williams)
Lights, Cameras, Action was the signature motto as monumental icons showed up and showed out at this year's BET Honors Awards Red Carpet. With the awards debut just a few weeks away; everyone's favorite artist, actor or business professional was present at the red carpet. Stars like: Bobby Brown, Ne-yo, Sean Garrett, Kim Kardarshian and even legends like "Roots" actor Ben Vereen and Glynn Turman from "A Different World," just to name a few were all in the building.
This year's honorees were musical genius Usher Raymond, who's receiving the Musical Arts Award, along with designer and artist Kanye West taking home the Visionary Award. Ideal TV mom and philanthropist Phylicia Rashad, is being honored with the Theatrical Award. And lastly, Education activist Dr. Johnnetta Betsch Cole receiving the Education Award and Computer Technology guru John Thompson receives the Technology and Business Award. Each Honoree graciously walked the red carpet full of poise and humility.
Our very own producer of The Rickey Smiley Morning Show on our sister station Power 92, Dana Williams, got the opportunity to speak with Honoree Dr. Johnnetta Betsch Cole who expressed her jovial mood about being honored at the awards, "Feels like I am the most joyous stand in for all the teachers, professors, even the moms, dads, grandmothers and grandfathers, who believes in Education," she said. Cole also quoted one of her own influential icons, Dr. Mary McCloud Bethune, who said "Education is the prime need of the hour, because when you are educated you are free."
The event is hosted by Wayne Brady and features musical performances from K. Michelle, Trey Songz, Charlie Wilson, Kanye West and more. The most highlighted part of the red carpet was the attention Kanye and wife Kim Kardashian West received as press and fans alike garnered around the couple in awe.
The BET Honors Awards will make you laugh, entertain and make you appreciate those heavy hitters in the industry. Overall you're in for a good show. The event was held Washington D.C at the Warner Theatre. The awards will air February 23rd. Don't Miss it!
Check out more photos from the event.
~ Dana Williams
@DanaDivaD